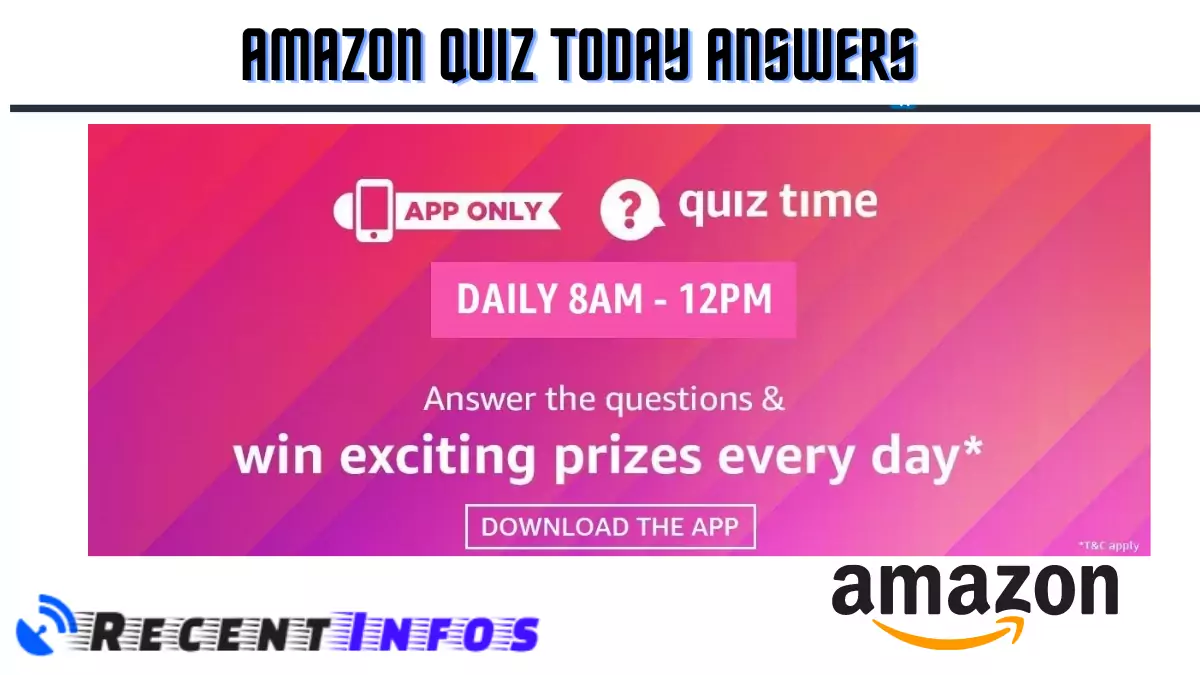 Answers of Amazon Quiz 10 March 2021 is live now, you can summit the correct answers of amazon quiz today. We are going to provide you all the correct answers of Amazon Quiz of 10 March 2021, you can trust on the answers that we provided below.
All the answers of all questions are given correctly after researching a lot on internet or google, so you don't need to take any tension regarding the correctness of all the answers written below.
Amazon Quiz Answers 10 March 2021
Question1: Which Film Recently Became The First Tamil Film To Win The Coveted Tiger Award At Rotterdam Film Festival 2021?
Answer1: Koozhangal
Question2: Which Of These Is A "Micro-Blogging Platform" Developed In India By Aprameya Radhakrishna, Promoted As An Alternative To Twitter?
Answer2: Koo
Question3: Which Cricketer Recently Became The First Player In History To Score A Double Century In His 100th Test Match?
Answer3: Joe Root
Question4: What Is The Name Of This Magical Weapon Used By A Character From Marvel Comics?
Answer4: Mjolnir
Question5: Which Email Service Is Owned By This American Corporation?
Answer5: Hotmail
It is very simple to play amazon daily quiz's, you just need to download amazon app or open amazon.in website in mobile version, there you can search for "Quiz" in search bar. After searching you will find the option of Fun-Zone, from where you can win prizes everyday.
Now, you just need to select the quiz you want to play, after selecting the quiz you need to answer all the 5 questions correctly to win the prizes. The winner of the ongoing quiz will be announced after the end of quiz, and you can also check it in the winner section of amazon quiz section.
Conclusion: So, these are the answers if 5 questions asked in Amazon pay quiz by which you can also win 20,000 Amazon Pay Balance. If you found all of these answers correct then share it with your family and friends who are also the users of Amazon and Likes to play amazon quiz's.
Also Read: