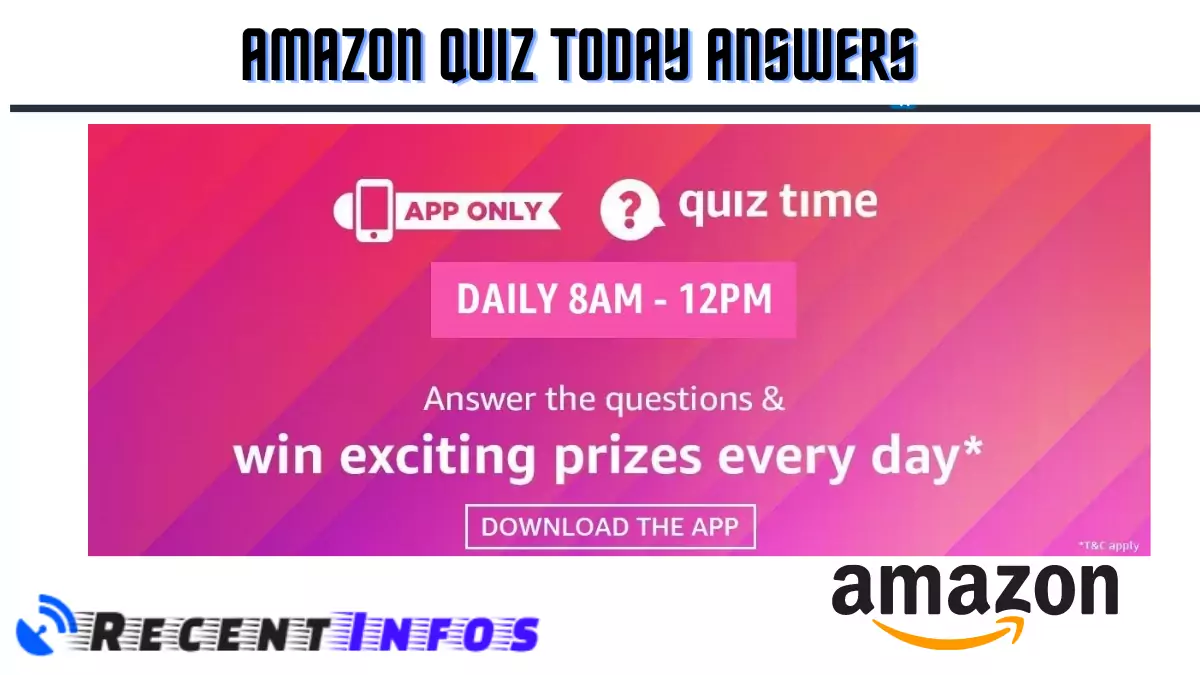 Answers of Amazon Quiz 11 March 2021 is live now, you can summit the correct answers of amazon quiz today. We are going to provide you all the correct answers of Amazon Quiz of 11 March 2021, you can trust on the answers that we provided below.
All the answers of all questions are given correctly after researching a lot on internet or google, so you don't need to take any tension regarding the correctness of all the answers written below.
Amazon Quiz Answers 11 March 2021
Question1: Discovered in Madagascar, Brookesia nana, measuring approx 21.6 mm is probably the world's smallest adult reptile. But what is it exactly?
Answer1: A Chameleon
Question2: How do we better know the biggest game in American Football, the Final of the National Football League?
Answer2: Super Bowl
Question3: The India Meteorological Department is all set to establish the country's first thunderstorm research testbed in which Indian state?
Answer3: Odisha
Question4: Which country produces the most amount of these beans in the world?
Answer4: Brazil
Question5: A group of this animal belonging to the Felidae family is known as what?
Answer5: Pride
It is very simple to play amazon daily quiz's, you just need to download amazon app or open amazon.in website in mobile version, there you can search for "Quiz" in search bar. After searching you will find the option of Fun-Zone, from where you can win prizes everyday.
Now, you just need to select the quiz you want to play, after selecting the quiz you need to answer all the 5 questions correctly to win the prizes. The winner of the ongoing quiz will be announced after the end of quiz, and you can also check it in the winner section of amazon quiz section.
Conclusion: So, these are the answers if 5 questions asked in Amazon pay quiz by which you can also win Amazing Prizes from Amazon. If you found all of these answers correct then share it with your family and friends who are also the users of Amazon and Likes to play amazon quiz's.
Also Read: