Answers of Amazon Quiz 9th March 2021 is live now, you can summit the correct answers of amazon quiz today. We are going to provide you all the correct answers of Amazon Quiz of 9 March 2021, you can trust on the answers that we provided below.
All the answers of all questions are given correctly after researching a lot on internet or google, so you don't need to take any tension regarding the correctness of all the answers written below.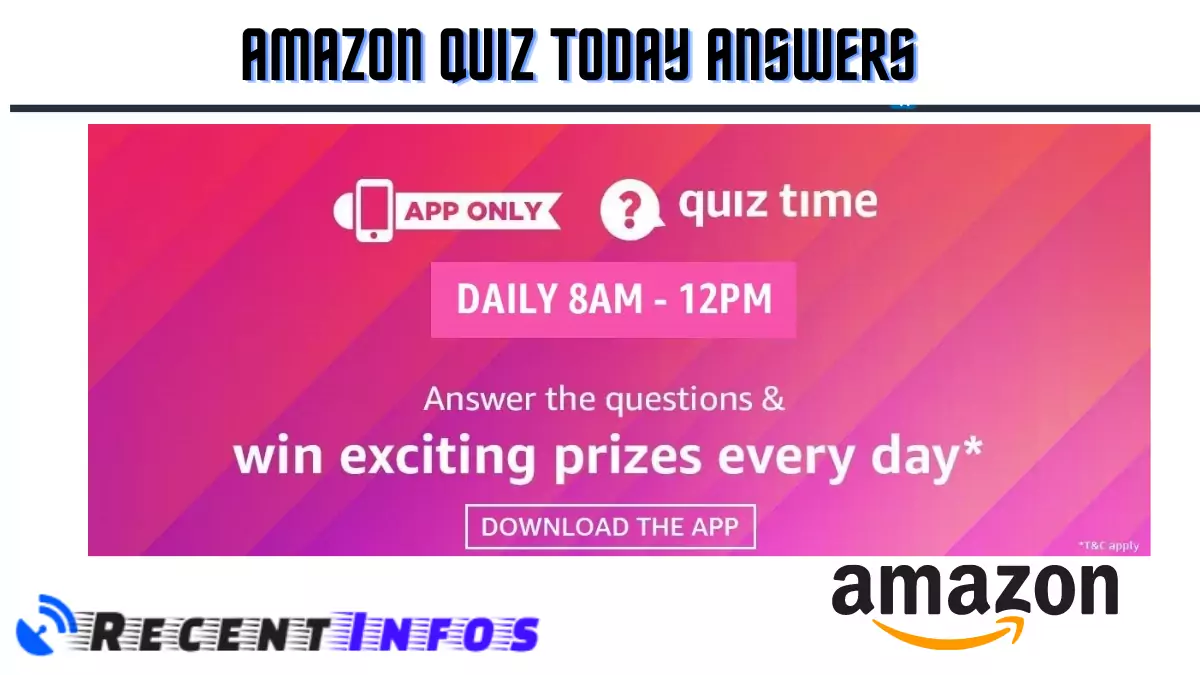 Amazon Quiz Details
You have to answer all the 5 Questions correctly
If you answer all 5 question correct then you have a chance to win Samsung Ear Buds Pro , Black
Everyone Can participate.
Quiz will start at 12 Am| Currently Running on 9th March 2021
How to play Amazon Quiz 9 March
It is very simple to play amazon daily quiz's, you just need to download amazon app or open amazon.in website in mobile version, there you can search for "Quiz" in search bar. After searching you will find the option of Fun-Zone, from where you can win prizes everyday.
Now, you just need to select the quiz you want to play, after selecting the quiz you need to answer all the 5 questions correctly to win the prizes. The winner of the ongoing quiz will be announced after the end of quiz, and you can also check it in the winner section of amazon quiz section.
Amazon Quiz Answers 9 March 2021
Q1. In February 2021, A Portion Of Which Glacier Broke Off And Caused The Flooding Of The Dhauliganga River?
Answer: Nanda Devi Glacier
Q2. The Square Kilometre Array Is An Intergovernmental Project To Build The World's Largest What?
Answer: Radio Telescope
Q3. Yudh Abhyas' That Recently Took Place In Rajasthan, Is A Joint Military Exercise Between India And Which Country?
Answer: USA
Q4. What Was The Middle Name Of This Famous Singer?
Answer: Joseph
Q5. Which Of The Following Is Not There In The Four Corners Of This Board Game?
Answer: Railroad
Conclusion: So, these are the answers if 5 questions asked in Amazon pay quiz by which you can also win Samsung Ear Buds Pro , Black. If you found all of these answers correct then share it with your family and friends who are also the users of Amazon and Likes to play amazon quiz's.
Also Read: